Watson & Son buy and consign your jewelry, watches, and gemstones.  We are known for our confidentiality discretion and professional attention to detail.  All evaluations are free and done while you watch in our Union Square. Sausalito offices or the comfort of your own home.
Selling your jewelry , watches and gemstones: Highest prices paid immediately, or wired directly into your bank account
Consigning your jewelry and watches: Consign select items or entire estates so that you may realize your maximum financial potential.
"No item too small or estate too large for our consideration"
We welcome estate, legal,  jewelry and insurance industry inquiries
Call now to speak to Mark Watson 1-415-986-3303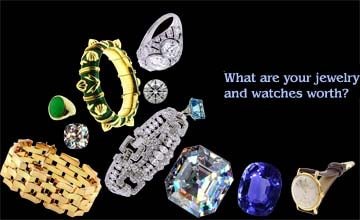 We are always interested in purchasing watches, diamonds and gemstones including sapphires, rubies, jade, emeralds, coral and topaz. We pay premium prices for older period and signed pieces; special interest in Shreve & Co, Tiffany, Cartier, David Web, Zolotas, David Webb, Van Cleef and Arpels, Patek Philippe and Rolex to name a few.
Broken diamonds and gemstones: We buy chipped, broken diamonds and colored gemstones no matter what condition. Please come by for  a free consultation.
Insurance companies welcome.
Shipping jewelry and watches to us: Please contact us before shipping anything to us and we will be delighted to send you a free fully insured, step by step shipping kit.
Let us help you find your hidden treasure, call for a private consultation.
Call now to speak to Mark Watson or Erica Scott 1-415-986-3303
Associations & affiliations:
Gemological Association of America (GIA) Alumni
National Association of Goldsmiths (NAG) Great Britain
Women's Jewelry Association
National Association of Watch & Clock Collectors (NAWCC)
Polygon trading network
Rappaport Diamond network
Jewelers Helping Jewelers
San Francisco's Union Square Alliance